X-SiGMA Snake
Endlesssss fun!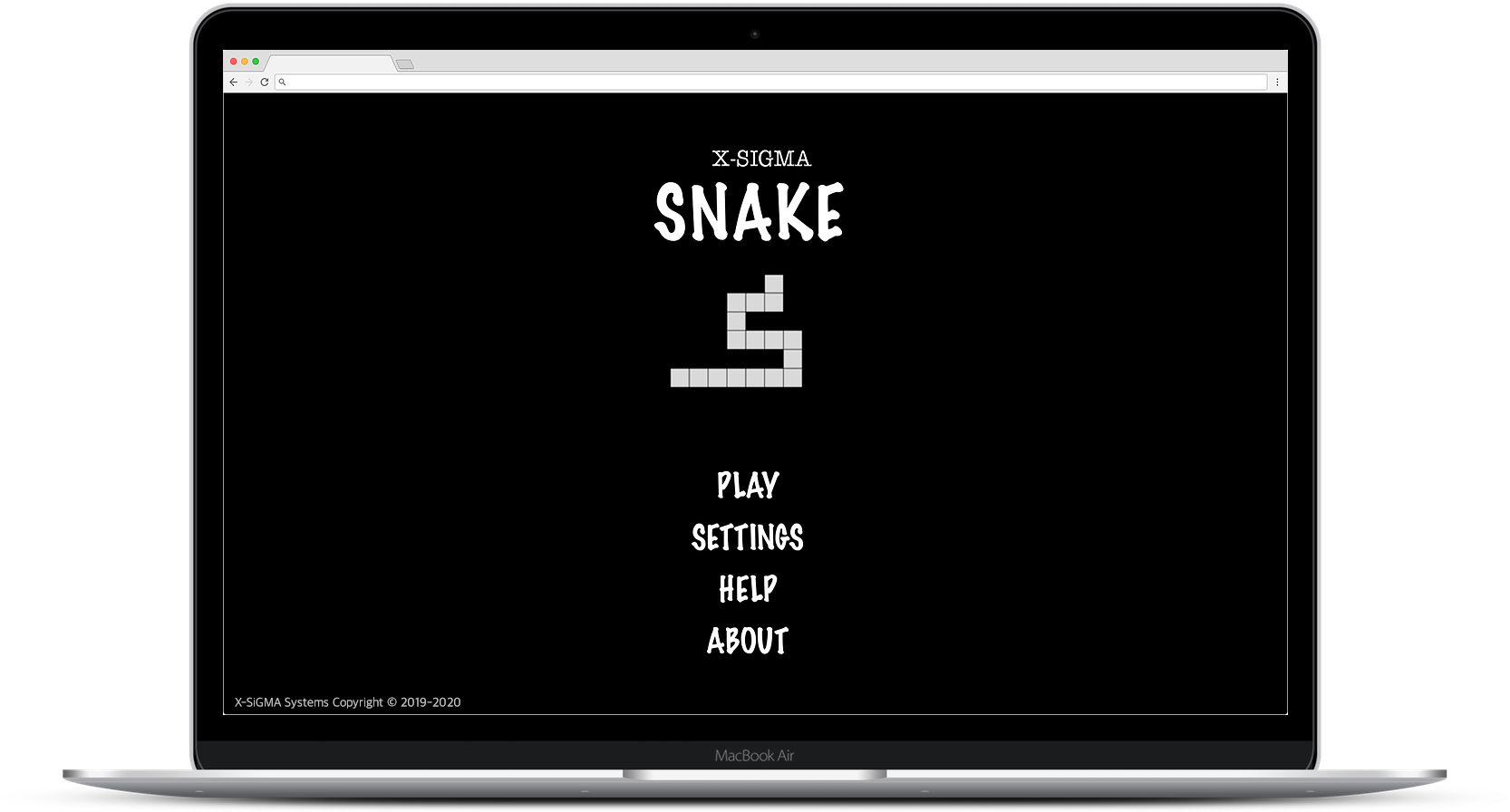 Remember Snake?
X-SiGMA Snake is a simple HTML5 game initially released in April 2019. We aimed to create a simple design that looks similar to classic console games from the 80s. The plot is simple: Eat as many apples as you can to grow as big as possible, and score as many points as you can. But remember to avoid hitting the wall and your tail! How long can you survive?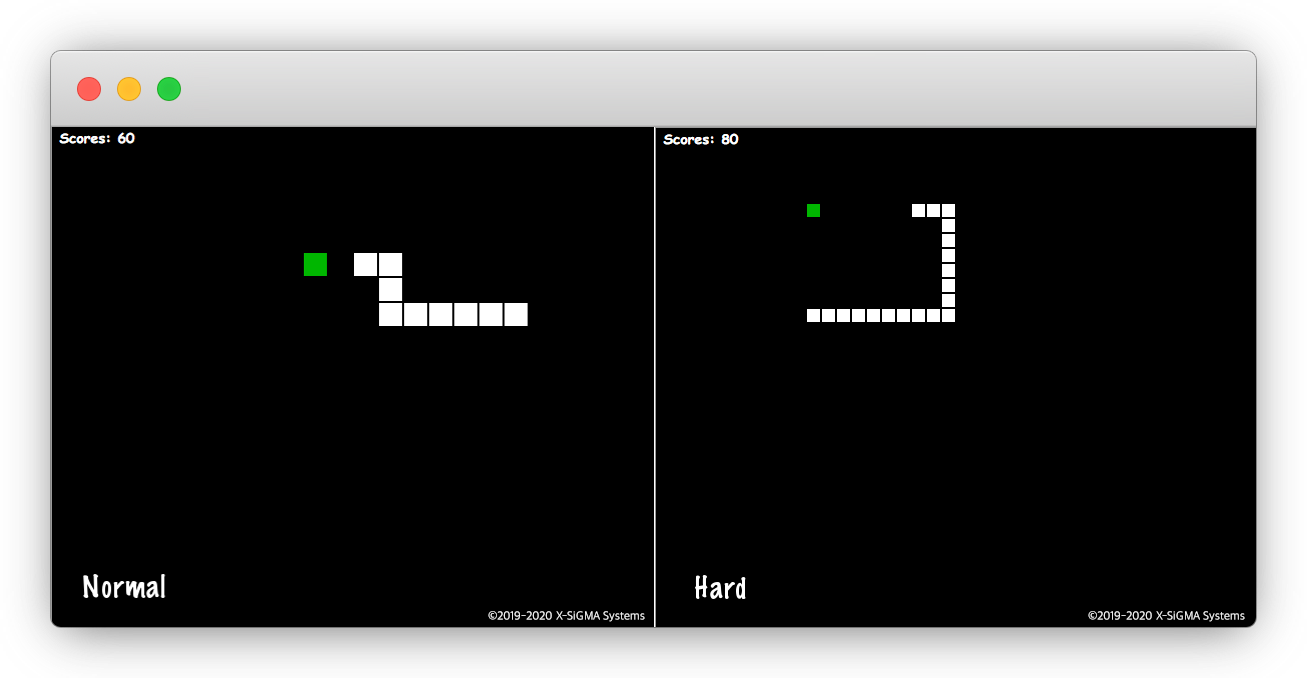 Not everyone has great reflex, so we prepared two difficulty levels.
NORMAL - apples are bigger, and you are moving slower - plenty of time to decide what to do next
HARD - apples are small, and the snake is moving fast - is the hand really faster than the eye?
You can easily switch between levels in the Main menu. Just choose Settings and then select the desired difficulty level. You can change the levels between games only. Going back to the Main menu means that the current game will be quit, and scores will be reset.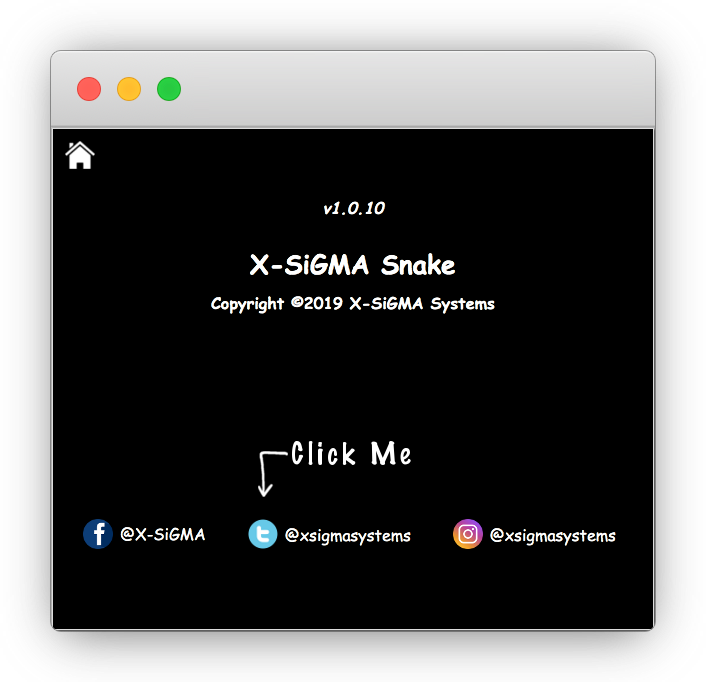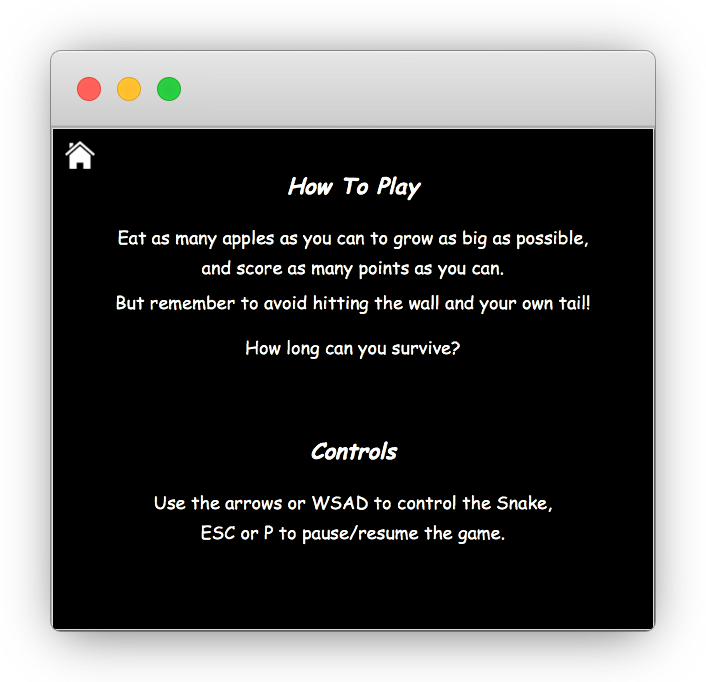 Even that the X-SiGMA Snake is a really intuitive and easy to play game, we prepared a quick manual just in case. To see how to play and what buttons to use, select Help from the Main menu. To find out more about this and other X-SiGMA games, consider visiting our social media profiles. You can easily found us on Facebook, Twitter and Instagram by going to About section of X-SiGMA Snake and then selecting any of presented there profiles.