Frosty's Adventures
Everything starts here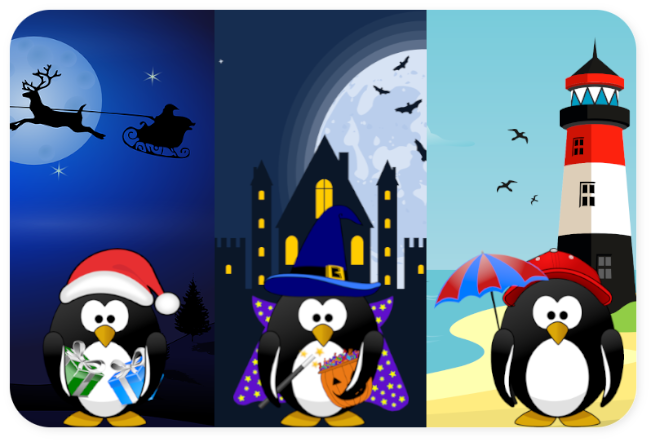 Meet Frosty!
Frosty's Adventures is a brand new franchise of browser games developed by X-SiGMA. The series originated in 2018 when the first version of Frosty's Christmas Adventure, known back then as Tux Christmas Adventure was released as a browser game on iDev Games platform. Frosty's Adventures is fun for the whole family. Play online today on www.iDevGames.co.uk for free!
Dive into a virtual world with Frosty joining him on one of his great adventures. If you're brave enough, you can help Frosty in this year's Halloween Trick n' Treating competition. But be careful, it's going to be a spooky night! If you prefer Christmas presents than Halloween candies, go with Frosty to the North Pole and help Santa to find all the gifts before dawn or Christmas will be ruined!
Where Frosty will go next and what fantastic adventures are waiting for him? Keep visiting our website to find out soon and join Frosty on his next great adventure. Stay tuned!
Christmas
Adventure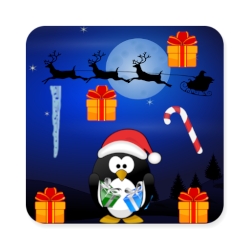 Christmas is coming and Elves have scattered Christmas gifts for kids all over the North Pole, Santa Claus will not manage to collect them without your help in such a short time. Help Frosty to collect all the presents for Santa Claus and save this Christmas! But be aware of falling icicles if Frosty will be hit by three of theme, you lose. Catch a falling candy cane to gain more lives. How many gifts will you manage to catch?
Halloween
Adventure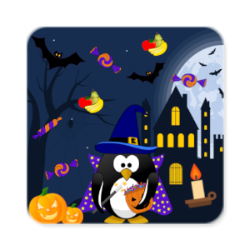 Go for a spooky Trick n' Treating adventure with Frosty! Collect as many candies as you can, but be aware of falling fruits - no one wants to get them during Halloween night. If Frosty will catch more than three fruits, you lose. Remember to keep looking for falling candles. By catching them you can gain more lives. Halloween is all about pumpkins. Catching one will give you a super speed bonus! How many candies will you manage to catch?
Frosty's
Vacation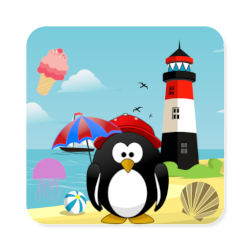 It's summertime, and Frosty invites you to go on a well-deserved vacation! While walking down the beach, try to find as many shells as you can, but be careful around the water - there are jellyfish in the sea! If you get stung three times, you lose the game. Look out for falling ice creams. In such hot weather, everyone wants to cool down. Catching an ice cream cone will give one additional life! How many shells can you find?